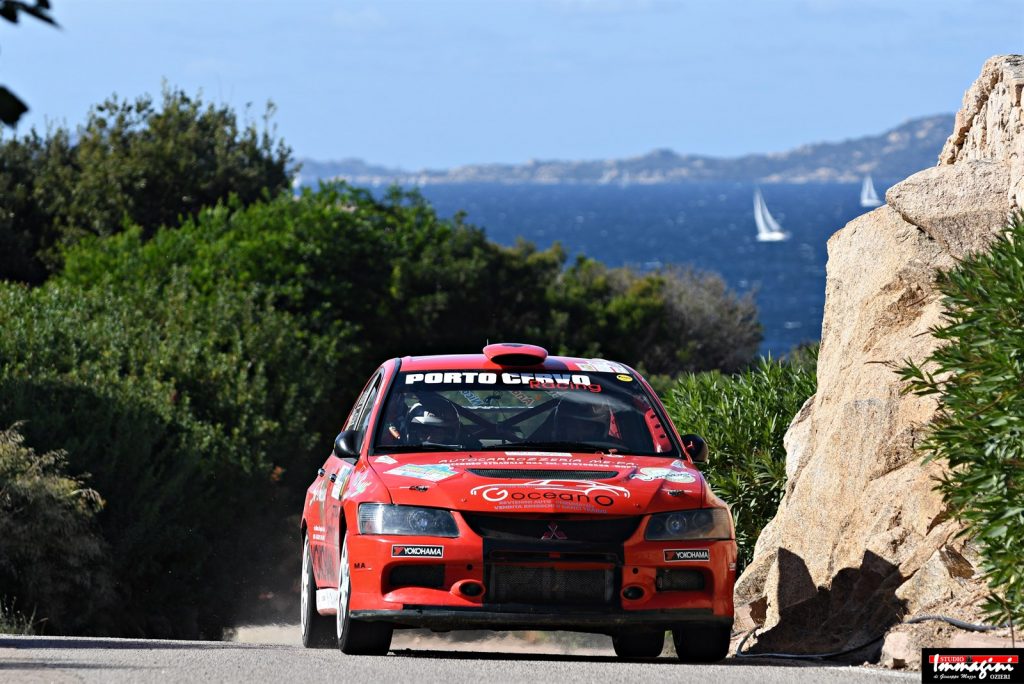 A lot of benefits at "Terra Sarda Rally"
7th-9th October 2022 Rally Cup Zone 9 and TER, Tour European Rally Series, Porto Cervo.
To mark the occasion Porto Cervo Racing will hold a venture with the aim of encouraging crew from all over Italy to participate.
Porto Cervo, 30 luglio 2022
Porto Cervo, 30th July 2022
The highly incentivising venture is proposed by Porto Cervo Racing for "Terra Sarda Racing", competition part of the Rally Cup Zone 9, which will be hold from the 7th to the 9th of October in the beautiful landscape of Gallura. Moreover, the race is the last part of TER: Tour European Rally Series.
For those who will confirm their participation by the 6th of September, there will be a lot of benefits. In particular, a package comprehensive of race enrolment, transport and accommodation for the entire weekend, the whole thing for two persons.
The venture will provide a substantial support at the entire rally national scene, arousing expectations of racers from all Italy into the attendance to the Italy Rally Final National Cup. The 10th "Terra Sarda Rally" will be the only race hold in Sardinia and will give the opportunity to obtain the pass for the final, to be held at the beginning of November in Lazio.
The rally consists in more than seventy-three kilometres of special stages, the maximum in the Rally Zone Cup. Asphalt of a unique beauty, attractive landscape and competitive feelings, all tied together to create an amazing experience.
"Terra Sarda Rally" presents exclusive timed stretches set in the Granite Park of Gallura. Comparing modern and historic, Porto Cervo Racing offers a double proposal. From one side "Terra Sarda Rally" and from the other side "Terra Sarda Historic Rally", contest with the most popular cars in the history of motor racing and integral part of a confronting second edition, that promises to be of high level.
"Terra Sarda Rally" will be a valuable occasion to improve the bond between sport and territory, in the year of the hundredth anniversary of independence in the district of Arzachena and the sixty years old of the "Consorzio Costa Smeralda". In brief, not only a rally but a three hundred- and sixty-degrees venture. Porto Cervo will be the magnificent backdrop and furthemore "Rally Vintage Mirtò", based in the area near the tourist harbour, where the nations taking part in the final appointment of TER will promote their excellence during all the three days of the event. An exclusive showcase, which will guarantee a mediatic return of international level and a favourable environment. All these elements will confer to "Terra Sarda Rally" an atmosphere nearly similar to a vacation.
In conclusion, the venture will be tailor-made for rally drivers, with schedule based on the needs of the crew, in order to organise in the best way as possible their transfers.
All content related to the benefits proposed by Porto Cervo Racing, in order to encourage participation at the 10th "Terra Sarda Rally" of all the crews around Italy, could be find online at the following website address: https://www.portocervoracing.it/web/rallyterrasarda/agevolazioni-equipaggi-2022/
Press office Rally Terra Sarda
Gabriele Michi
press@gabrielemichi.com